California strong since 1943
Larrabee Farms is a family run operation located in the fertile Butte Basin area of the Northern Sacramento Valley. We have been actively farming in the Sacramento Valley for four generations and pride ourselves on being stalwartly and progressive farmers. The goal is leaving our operation in a better condition than we inherited it, just like our family members did before us. We are constantly searching for efficiencies that improve our business and create better quality in the products we produce. We enjoy meeting people not affiliated with agriculture and like to express the benefits we provide for those who consume our food. Vertical and cross integration into our business is a long-term goal to ensure we are bringing the highest food safety and environmentally conscious practices from farm to fork.
WE CARE ABOUT OUR NATURAL RESOURCES
Water, land, air and the environment are all vitally important to producing quality food and committing to quality is another step in the process to being a sustaining farm. Our water originates as snow pack in the Sierra Nevada mountain range. As the snow melts it finds its way through the Feather River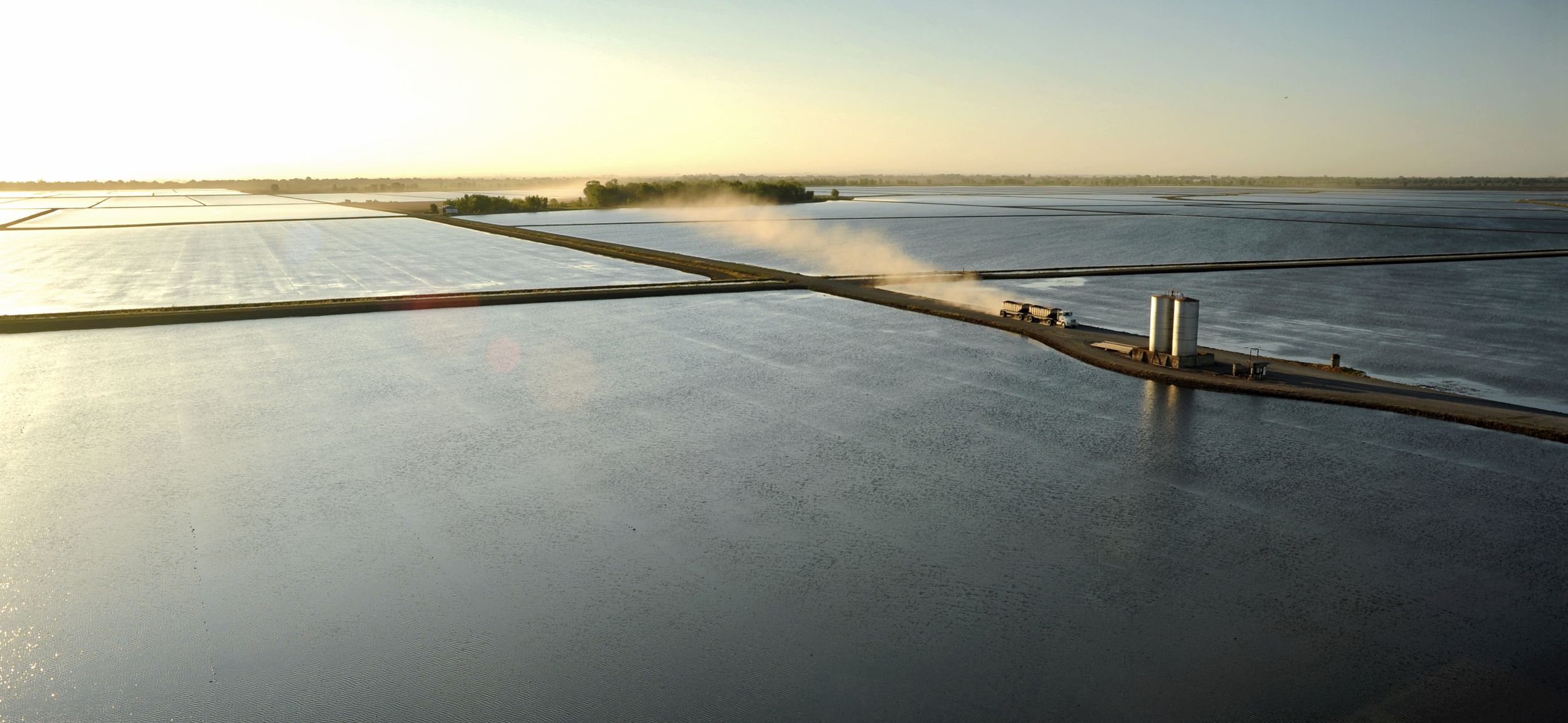 tributaries and is captured at Lake Oroville. Our farm has water rights dating back to 1913 which provides a reliable supply of clean water. Water application is monitored carefully and in the rice fields we will reuse the same water 2-3 times.
The land we farm has been in continuous production for more than 80 years. We've replaced burning with composting, mowing and chopping. Much of the plants biomass is returned to the soil thus the need to apply synthetic fertilizers is reduced. We employ practices that reduce inputs while benefiting the environment. In the Pacific Flyway the winter water fowl population has recovered significantly since the 1980's because rice straw decomposition and we are an early adopter of this technique.